Experience the Art of Wind Chime Crafting with The Sanibel Candle Company and Chimes by Design
Event Description: Indulge your senses in a unique crafting experience as The Sanibel Candle Company partners with Chimes by Design. Mark your calendars for Saturday, December 2nd, from 3:00 PM to 5:00 PM, and get ready to create your very own wind chime masterpiece.
Event Highlights:
Wind Chime Crafting: Discover the art of crafting wind chimes, guided by Maria Acosta from Chimes by Design. Select your materials and design a wind chime that captures your personal style and melodic preferences.

Candle Making: Unleash your creativity and craft your very own custom scented candle at The Sanibel Candle Company's renowned candle-making station. Choose from an array of high-quality fragrances and design a candle that embodies your unique taste and personality.

Exclusive Atmosphere: This event will be an intimate gathering, as seating is limited. The cozy and inviting ambiance will provide the perfect setting for meaningful conversations and the opportunity to connect with fellow attendees who share a passion for crafting.
Ticket Information: To secure your spot at this extraordinary event, tickets are priced at $75 each. Due to the limited seating available, we recommend purchasing your tickets in advance to ensure your reservation.
Date & Time:
Saturday, December 2nd, 2023
3:00 PM to 5:00 PM
Location: The Sanibel Candle Company
How to Reserve Your Seat: To purchase tickets and reserve your seat, please make a reservation using the calendar below and follow the simple instructions. 
Dress Code: The dress code for the evening is smart casual, allowing you to feel comfortable while embracing the creativity and elegance of the occasion.
Join us for an evening of crafting and candle making. This event promises to be a hands-on, artistic delight, bringing together the art of crafting wind chimes and artistic candle design. Secure your tickets now and get ready for an unforgettable experience that will fill your senses and create lasting memories. We look forward to welcoming you to this extraordinary collaboration between The Sanibel Candle Company and Chimes by Design!
Regular price
Sale price
$75.00
Unit price
per
Sale
Sold out
Share
View full details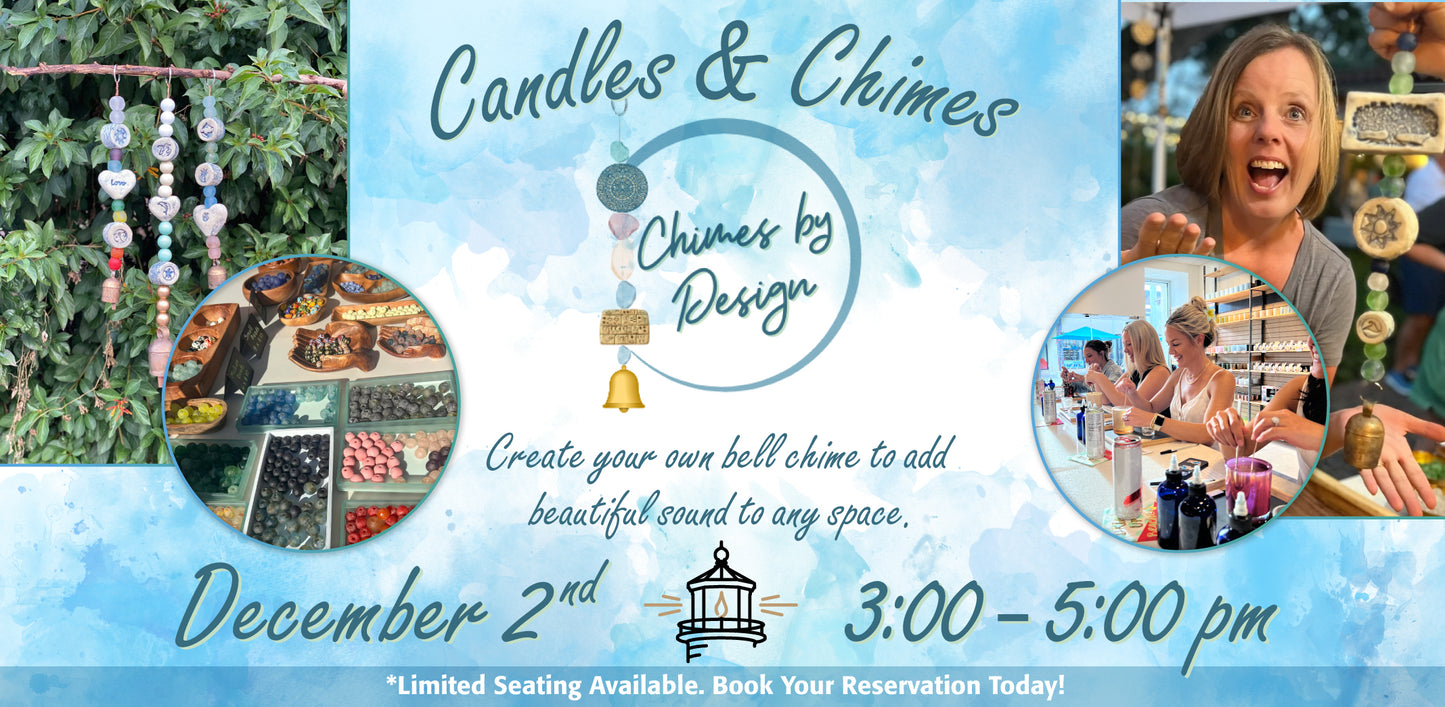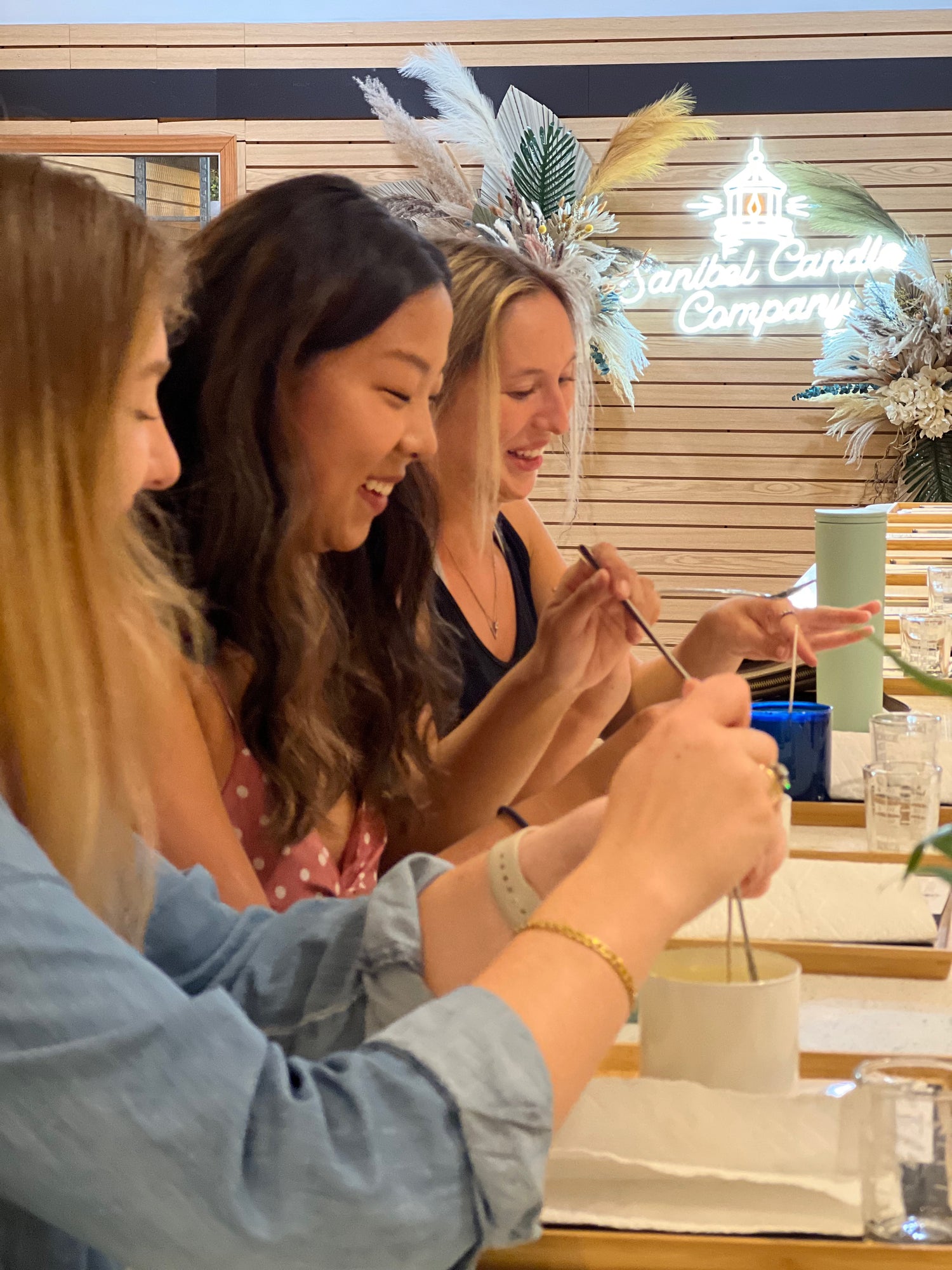 Learn More
Still have questions? What to know what to expect? Visit our FAQ page to learn more about our Candle Making Experience.
FAQ Page